How to Fight Foreclosure
Fighting Back Against Foreclosure
Lenders don't want you to know that you can fight back. They want you to think that you have no choice but to let them foreclose and take your home.
They want you to believe that because they say you're 3 months behind that you actually are 3 months behind, regardless of the fact that you may have canceled checks that show otherwise.
They want you to believe that you don't have a legal basis to fight a foreclosure action. But, I'm here to tell you that you do. You don't have to wait helplessly while the lender kicks you out of your home. Here's how you fight…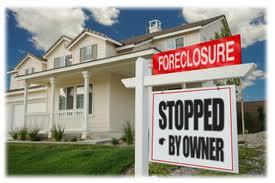 First, you must stop the foreclosure. Once your home is foreclosed, there is nothing left to fight for. You must act immediately. Don't wait for the foreclosure to happen. Take action now. Don't sit around anymore waiting on the mortgage company. You need an attorney and your attorney will need time to act. Once the foreclosure starts, time will be running short.
In Mississippi, there is no judge or court looking at the foreclosure to make sure the mortgage company is doing the right thing and has the right to foreclose. A foreclosure in Mississippi moves so fast that just stopping the foreclosure becomes a separate and distinct action all its own. Going after a mortgage company for any claims and actions you may have for their lending and collection practices takes a back seat to just stopping the foreclosure.
To stop the foreclosure, you must hire a seasoned attorney who has the experience and knowledge to fight for you. You need an attorney who's not afraid to fight for you. You need an attorney who knows all the dirty little tricks lenders use to cheat honest, hard-working people like you out of their homes. You need an attorney who can help you decide which method of stopping the foreclosure will work best for you.
Next, you need to gather all your loan documents and all correspondence that you've received from the lender. The paperwork is critical because it may contain information you can use to prove the lender violated state and federal lending laws or engaged in other illegal activity, including illegal collection practices, illegal advertising, and adding bogus and illegal fees and charges to your loan.
Once the foreclosure has been stopped, your attorney will review all the documents and correspondence as well as your closing documents to determine what claims and allegations you might have.
The most common claims against mortgage lenders & servicers are:
Violations of Truth in Lending Laws (TILA)
Violations of the Real Estate Settlement Procedures Act (RESPA)
Violations of the Fair Credit Reporting Act (FCRA)
Violations of the Home Ownership Equity Protection Act (HOEPA)
Refusal by the lender to allow a qualified borrower to refinance pursuant to the Hope For Homeowners Program
Refusal by the lender to screen a homeowner for the Making Homes Affordable Program
Predatory Lending Practices
Misapplication of payments and incorrect calculations of interest
Violations of the Fair Debt Collection Practices Act (FDCPA)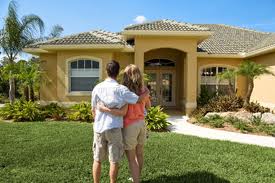 As you can see, there is a variety of claims that you can raise to fight your mortgage lender. Now that you know how you can fight back against your lender, don't just give up!
Why not fight to save your home? You worked so hard to obtain the American Dream of home ownership. Don't let that dream be snatched away by a greedy, unscrupulous lender or mortgage servicer that doesn't give a darn about you and your family.
*Other foreclosure information available on the following site sub-pages:
Understanding the Foreclosure Process in Mississippi
American Dream – Homeownership
Avoid Foreclosure Rescue Scams
How to Stop Foreclosure in Mississippi